CADCAI shares Chinese culture through performing and visual arts, language, music and dance. CADCAI welcomes young people and adults from diverse backgrounds. CADCAI performers regularly contribute to community events and festivals in the region. Regular training and workshops support the performance arts program.
Lion Dance and Drumming
The Chinese community has been performing lion dances since Chinese settlement in Cairns & the surrounding district since 1876. The auspicious lion bestows happiness, good luck and prosperity and wards off bad luck.
Lion dances are performed at Chinese New Year and major festivals and grand occasions to bring good fortune and chase away evil spirits. The CADCAI lion team performs at various local and regional community events, including special occasions such as birthdays, weddings, family reunions, business launches etc.
Lion Dance Training is held weekly on Saturdays from 2.00-3.30 pm at Balaclava State School.
Children and adults are welcome to join.
Enquiries: Mrs Lai Chu Chan    Ph 0409 632 820 or email: info@cadcai.og.au
Lion Performance bookings: Mr Ken Wong  PH 0740323688 oir email : info@cadcai.org.au
Dragon Dance Performance
The dragon dance is a traditional Chinese dance form which is very popular during Chinese New year as well as during other auspicious occasions and festive celebrations. The dragon represents wisdom, power and wealth. It is believed that performing the dragon dance scares away evil spirits and all the bad luck associated with them, and brings in good luck and wealth instead.
The CADCAI Dragon team encourages and welcomes adults to join and learn this fascinating and entertaining art form. Practise is seasonal, in preparation for festival performances, and usually occurs at Balaclava State School on Saturdays between 2.00 and 3.30pm
Enquiries: Yvette Mcgrath
Ph 0438 725 298 or email: yvette.mcgrath@bigpond.com
 Dragon Team 2021
Molihua Dance Group
The CADCAI Molihua Chinese Dance group perform a blend of contemporary and traditional Chinese dance routines using fans, drums, hoops, ribbons, etc. Since 1986, the group has performed at various regional multicultural events as well as interstate at the Bendigo Easter Festival and overseas at Cairns' sister city, Zhanjiang.
CADCAI community dance classes are held on Saturday mornings
AT: The CADCAI Centre in Grafton St ( behind the Asian Supermart)
TIME: 10.00 -11.00 am
Suitable for children from 6 years of age and over
Enquiries: Mrs Tiffany Turour
Ph : 0419 748 667. Email: tiffany@jimtournour.com.au
Chinese Language Class
Mandarin Language classes are held on: 
Sunday  9.30 -11.40 am  during the school year
Location:  Edge Hill State School  
Target group ages: 4 – 18 years old children for different 3 levels, beginner, middle and advanced ( Currently only beginner and middle level ) 
To register or make enquiries please contact: grace.ge@cadcai.org.au
The Lantern Festival
The Lantern Festival, also known as the Yuan Xiao Festival falls on the 15th day of the first month of the Chinese lunar calendar and marks the end of the Spring Festival. 
Families usully gather for a festive meal and make sweet glutinous rice balls called "tang yuan", which symbolises family reunion. In the evening, family members go out together and light colourful lanterns and solve riddles written on the lanterns, with many people also writing their wishes on the lanterns.
The Lantern Festival in Cairns is held as part of the Cairns  Chinese New Year Festival. A community event is usually held near the Lagoon on the Cairns Espalande where floating  lanterns are released into the  water . 
Qing Ming or Tomb Sweeping Festival
Qing Ming is an important age old Chinese festival where families make their annual pilgrimage to their ancestral graves to to "sweep the tombs" and pay respects to their forebears and loved ones. In China its a public holiday, and occurs 104 days after the winter solistice. This year (2022)  it falls on 3  – 5 April.
To celebrate Qing Ming, CADCAI held a community event to increase awareness of the festival and to recognise and pay our respect to the thousands of invisible Chinese migrants who came to north Queensland to "seek their fortune" but sadly died here without any family around them. 
More details to come.
.
Dragon Boat Festival (Duānwǔ Jié)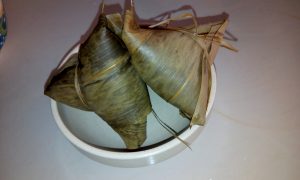 Celebrated on the fifth day of the fifth lunar month, the Dragon boat festival is sometimes known as the Double Fifth Festival or Duānwǔ Jié. The tradition of dragon boat racing is thought to originate from the legend of people paddling out on long fishing boats to try and salvage the body of patriotic poet, Qu Yuan (343–278 BC), who drowned himself in the Mi Luo River in 278 BC. Unable to find his body, they beat drums, splashed the water with their paddles and scattered rice into the water in order to keep the fish and evil spirits from eating his body.
To commemorate his sacrifice, the tradition of eating "Zong Zi" (glutinous rice cakes wrapped in bamboo leaves) and holding dragon boat races is still carried out nowadays to celebrate Duānwǔ Jié or Dragon Boat Festival.
CADCAI usually organises a community event where families can meet and enjoy traditioanl food. Fo rmore information contact info@cadcai.org.au 
Chinese Mid Autumn or Moon Cake Festival
The Moon Cake Festival is also known as the mid-autumn festival because it falls on the fifteenth day of the eighth lunar month when the moon is at its brightest. Traditionally, the festival marks the end of the autumn harvest and was a time to give thanks to the gods.
Moon-appreciation gatherings are a popular way to enjoy the occasion, as family and friends celebrate outdoors with colourful paper lanterns, sip tea, feast on mooncakes and pass on legend and myths of this festival to their children.
The CADCAI community always come together to cleberate this festival with moooncakes, and other  yummy foods.  For more information about this eventplease contact info@cadcai.org.au
Cairns Victory Celebrations, June 1946. Photographer: Neil Brearley Mitchell
Cairns & District Chinese
Association Inc