Chinese New Year and "Lion Tales" Exhibition Launch - Cairns Court House Gallery- Friday 21 January 2022
This event kicks off the 2022  Chinese New Year Festival.  Local media, festival partners and sponsors are invited to join CADCAI in welcoming the Year of the Tiger at the Courthouse Gallery, Abbott Street. Visit our  Lion Tales exhibtion and get a preview of the activities in store over the festival period. Meet and greet CADCAI's auspicious  lions.
Event starts at 6.00pm
Please download the Lion Tales Invitation
Lion Tales Exhibition: Cairns Court House Gallery Friday 21 January - 12 February 2022
CADCAI proudly presents:
LION TALES: A VISUAL ARTS PROJECT FUNDED BY FLYING ARTS 
Lion Tales is an exhibition of newly restored and artist-treated Chinese lions, plus selected items from CADCAI's Cairns Lit Sung Goong Temple collection.
These lions were acquired when a lion team from our sister city of Zhanjiang was invited to participate in the Cairns Festival Parade in 2005. From that visit, CADCAI acquired a set of eight Chinese lions and one dragon which were used for many community performances. However over the years the lions had fallen into disrepair.
This project gives new life to six of those lions by repairing and restoring them, and engaging three local artists to interpret and illustrate the iconic Chinese New Year festival and other important celebrations.  An indigenous artist was invited to interpret the story of Chinese migration and interaction with First Nation Australians in Cairns and the Far North, paying respects to the land and its traditonal owners.
The artists represented in this exhibition are Hayley Gillespie, Yixi Ruan and Melanie Hava.  Lai Chu Chan (CADCAI) managed the project and also did the restoration work on all the lions.
When : Saturday 21 January  – 12 February 2022
Where: Court House Gallery, Abbott Street
Opening  Hours:  10 .00 – 400pm  Monday to Saturday
Free Entry.                       Download flyer here
.    
Year of the Tiger Dinner - Saturday 29 January 2022
This year CADCAI members will celebrate the New Year with a traditional Chinese banquet. The menu will include mouth watering dishes such as steamed Coral trout, Crispy skin chicken, and Chinese mushrooms with Bok Choy.
The CNY Dinner celebrates the reunion of family and friends with a Chinese style buffet
Entertainment is provided by the CADCAI lion, Molihua dancers and Chinese music.
CHANGE OF VENUE
Due to unforseen circumstances the dinner which was to be held at the Golden Boat Chinese Restaurnt willnow be held at Yum Sing Restaurant , Comfort Inn, 183 Lake St .   Ony a few ltickets left.
Please download new flyer for menu and booking details.  
Where: Yum Sing Restaurant, Lake St , Cairns
Time: 6.30 pm
New Year's Day Lion Blessings - Tuesday 1 February 2022
     It's time to celebrate !  Join CADCAI as it welcomes the new year with drumming and traditional lion dance blessing being performed at participating businesses and venues. 
You will have the opportunity to  meet and greet the auspicious lions and feed them with with hongbao (lucky red packets),  and be blessed with good fortune, happiness and prosperity for the coming year.
 Location: Cairns Esplanade Dining Precinct
Time:  6.30 pm  – 7.30pm
Lantern Festival and Fireworks Finale - Saturday 12 February 2022
T
he Lantern Festival, also known as the Yuan Xiao marks the end of Chinese New Year festivities. Traditionally Chinese families make sweet glutinous rice balls called "tang yuan" which symbolise reunion and light bright lanterns decorated  with blessings or riddles. For the first time in Cairns, the Lantern festival will end a spectacular fireworks display.

The 2022 Lantern Festival will include a spectacular fireworks display to conclude the Chinese New Year celebrations. The event will be held at the Esplanade Lagoon Plaza area.
Lanterns, can be purchased on the night from the CADCAI merchandise stall. Purchase a hand-held or floating lantern, decorate it with blessings, new year wishes, or your hopes and dreams and release it in the designated area of the lagoon to create a sea of lights.
Hungry? Home-made dumplings will be available for purchase from CADCAI's pop-up food stall.
Enjoy the CADCAI dragon and lion dancers as they make make their final festival appearances.
 When: Saturday 12 February 2022 
Where: Esplanade Lagoon Plaza Area
Time: 5.30-7.30pm 
Fireworks start at 7.30 pm                                 Download program here
Year of the Tiger Yum Cha - Sunday 13 February 2022
 Experience an authentic Chinese yum cha and enjoy a variety of delightful Cantonese dim sims in the company of family and friends.
When: Sunday 13 February 2022
Where: Golden Boat Restaurant,  Lake St
11.30 am for 12pm start
Re-awakening Bak Ti: Chinese Settlers in the Lower Herbert District - Cairns Museum 19 th February - 30 th May 2022
This exhibition showcases the work of the Ingham Family History Society and Heritage Consultant Dr sandi Robb Chinese to piece together the story of a small Chinese community in the sugar town of Ingham and the Lower Herbert District.
It uses the Halifax BUK TI Temple as the starting point to explore the history, contribution and legacy of the early Chinese-Australian community in Ingham and the Lower Herber Valley region of north Queensland.
The exhibition also explores the links between the Chinese community in Ingham and the large and thriving Chinese centre of Cairns.   Click to download flyer
Where: Cairns Museum
When: 19 February – 13 March 2022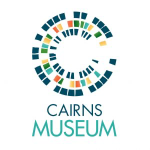 Cairns Victory Celebrations, June 1946. Photographer: Neil Brearley Mitchell
Cairns & District Chinese
Association Inc